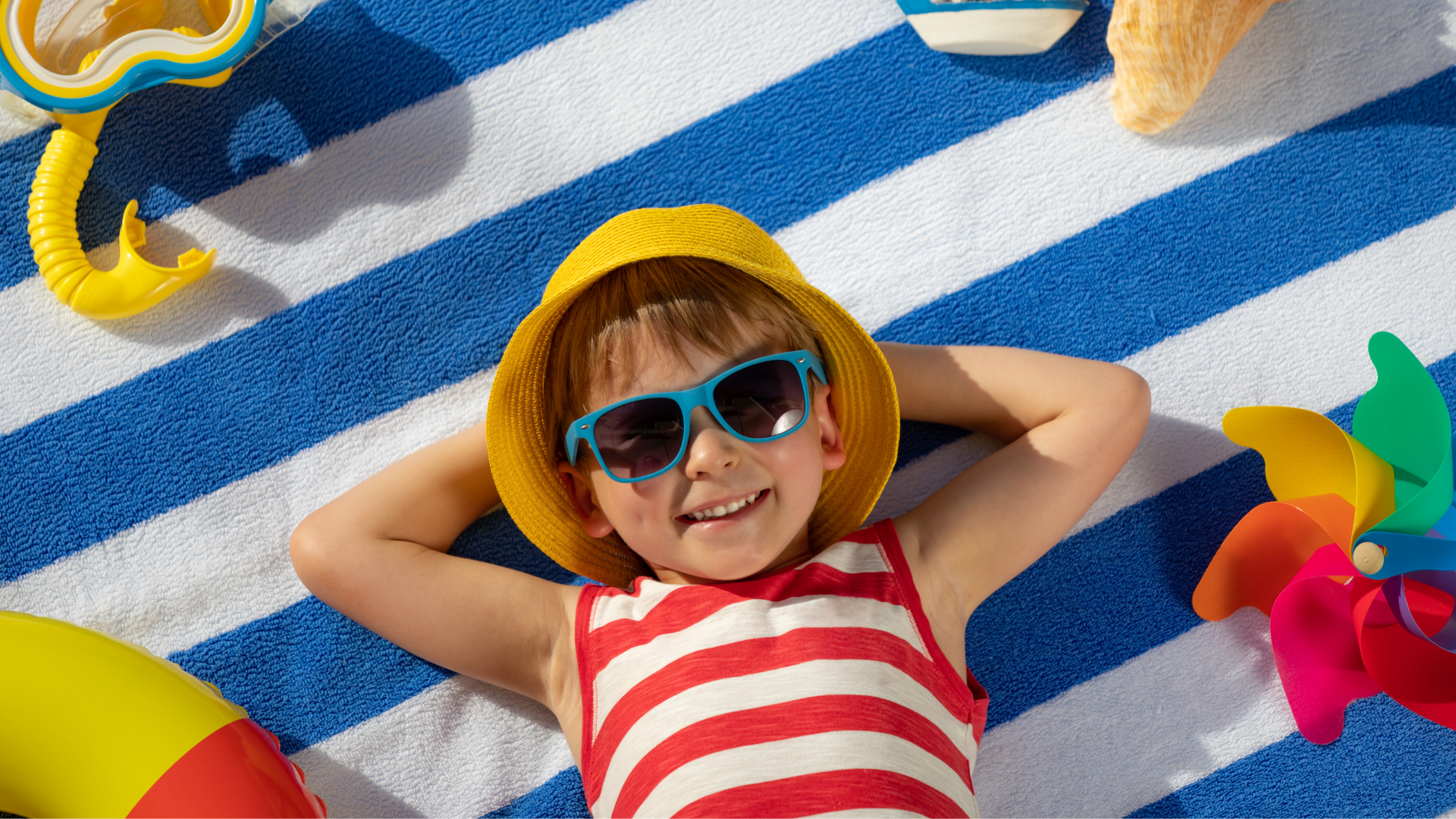 Summer Reading List: A Book for Every Type of Summer Day
Every family's summer agenda looks a bit different, from taking fun trips near or far to meeting new friends at summer camp to spending time at home. But fitting in reading minutes each day doesn't have to stop when summer starts. 
We've gathered a few of our favorite stories to fit any summer schedule and inspire your little ones to keep reading all summer long.
Sunny days are a great time to get outside and explore together. Read the nonfiction book Spiderwebs & Spider Silk: Let's Take a Closer Look, then go on a nature walk around your neighborhood and see how many 8-legged friends you can spot.
After reading Gardens are for Growing together, research what plants will grow in your area and let your kids choose one to grow in your yard.
Let's Go on a Hike will inspire your little one's love of the great outdoors. It's the perfect book to read before you go camping, birdwatching or walking through the park. 
Traveling to a new state? Get your kids excited for the trip with the Let's Count series of books as they count state-themed items in places like Florida, Texas and Utah. The 12 Little Elves Visit series is another great one for introducing them to new locations such as Colorado, Alaska or Canada. Staying closer to home? How about taking an alphabetized field trip when you read H is for Hawaii and A is for Arizona?
When the sun is shining, you may want to head to the beach to soak up some rays. Before you do (or after), read Harriet Can Carry It together and join a kangaroo mom and her adorable Joey as they meet hilarious animal friends during their trip to the beach.
O is for Ocean is a fun alphabetized journey under the sea for little ones where they will learn new vocabulary words like K for kelp and T for tide pool.
Grumpy the Iguana and Where the Heart Is are great for introducing older readers to environmental concerns impacting coastal areas and oceans. These two books can spark all kinds of interesting discussions and questions to explore together. 
No matter how busy you are this summer, you're bound to have a little down time at home. Why not head to the kitchen and get out the flour and sugar to try a new recipe? There are so many benefits of baking together – from quality time to cognitive development. Inspire your child with a baking adventure in Let's Bake a Cake or learn about measuring and choosing ingredients with Cake Day. No one hugs or bakes sweet treats quite like Grandma does in Grandmas Are for Love. Read this sweet story and then bake up a favorite family treat together. 
We all know time flies when you're having fun, and it will be back-to-school season before you know it. Do you have a little one who will be heading off to school for the first time? Start getting them ready with Next Step Kindergarten.
Could your little learner use a quick refresher on language and grammar? The Day Punctuation Came to Town is a super-fun way to talk about the important role these skills play. 
Have a little unicorn fan? A Unicorn Ate My Homework will inspire their imagination and ease them back into a school routine as summer draws to a close.
No matter what plans you have over the next few months, you can avoid the summer reading slowdown with a book (or two or three) that will grab your kids' interest. 
And it's even easier with Make Momentos. You can fill up your child's digital library with as many books as you want and take them with you wherever you go . . . on a road trip, a plane or just running errands around town. 
You can also let your early reader keep up their skills by letting them choose an e-book to narrate for a loved one or a friend.
For some extra inspiration, be sure to check out our free summertime reading log! 
Happy reading!