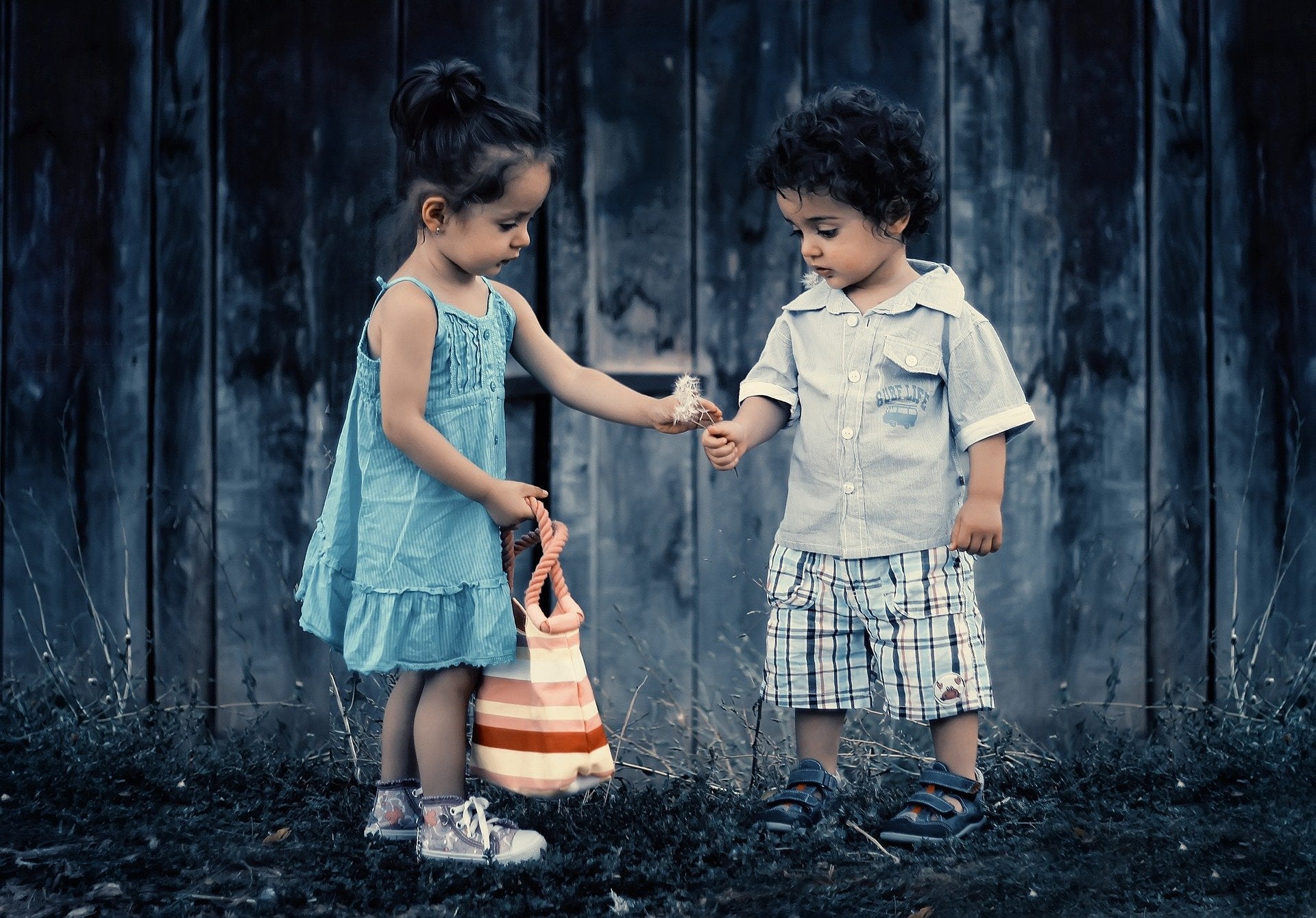 Kind and Strong: Raising Good Kids in a Wild World
Today's post is written by author of Share a Little Kindness, Colleen Brunetti (@colleenbrunetti).
If I could teach my children to be anything in this world - what would it be?

This was the question bumping around my head as I watched my children play in the living room during the Thanksgiving holiday in 2019.

The process of raising really good human beings in a world that pushes and pulls in all directions can be really challenging. Traditional media and social media, current events, the outside influences we try to shield our children from but that sneak in anyway… those things all hold so much power over our kids, even when we want so badly to protect them. How do we cut through the noise?
I start with this: We often ask kids what they want to be when they grow up, but do we ask them who they want to be? What kind of human being? What kind of person deep inside? Perhaps we should.
I picked up my phone on that Thanksgiving Day and began jotting down a simple rhyme, encompassing all I wanted my kids to be as citizens of the world someday. I wasn't thinking about if they would grow up to become a teacher or a lawyer. I was thinking about what kind of person I hoped they'd be, both outward facing to others, and how they viewed and treated themselves. And thus, my third children's book, "Share a Little Kindness" took its first shape as a rough first draft tapped out on a cell phone.

When I think of kindness to others and to ourselves, I think far past the giving of things or using nice words (although both are lovely and much needed!). I also like to think about how we react to others when we are hurt, or when we hurt the feelings of someone else.

I also encourage a focus on teaching tolerance (which is a form of kindness when you think about it!), and how we have to learn to accept others who are different than we are - both in what they look like and how they live, and in how they might think.

In addition, it's never too early to start teaching self-care as an act of kindness to our children. After all, we cannot pour from an empty bucket. When we care for ourselves with gentleness and grace, we are so much more equipped to extend the same to others.

In November, we have lots of time to think about themes such as kindness and gratefulness. Using the themes in "Share a Little Kindness" as a guide, here are lots of ideas for discussing and sharing acts of kindness, self-worth, and tolerance for others and for ourselves that you can start this month.

"Share a Little Kindness" is available to record as a gift through Make Momentos. Download it and share it with a special child this holiday season!

I think it goes without saying that the world, and we as individuals, need kindness more than ever these days. I hope this list gives you a great place to start!
Questions to Ask Your Child
These questions are designed to encourage self-reflection and to help your child generate their own ideas on how to be kind to themselves and to others. You may need to modify them based on age and development level.
"How can you show the world kindness?"
"What is the best thing about you?"
"What do you have at home that you could give away to help someone else?"
"What can you do for yourself when you're feeling really frustrated and like you can't do something? How can you think about the challenge so you can believe in yourself and try again?"
"How can you react if someone hurts your feelings? What can you do or say to politely stand up for yourself?"
"What does it mean to forgive someone after they've been mean to you?"
"What should you do if you've upset someone?"
"What can you do if you see a friend who is feeling sad or lonely?"
"Where in nature is your happy place (mountains, oceans, playground, etc.)? How do you feel after you've spent some time there?"
"I can see you are feeling cranky. How do you think your body would feel if we tried to shake it off and had a dance party or ran around outside? Let's find out!"
"What's your favorite book and why? Would you like to live in the same place as the characters?"
"If someone is telling you something important, how can you show them you are listening? What should your face look like? What should your body be doing?"
"What can you do if you see someone doing something you know is wrong? What could you say? Who should you tell?"
Activities to Do with Your Child
Go through your toys and choose ones in good conditions to share with a child in need.

Ask relatives to give one small gift to your child and one donated gift in your child's honor at birthdays and holidays.

Make bagged lunches and share with the homeless.

Solicit friends and neighbors for donations, go together to buy warm hats and mittens, and donate to a homeless shelter or to a school or community coat drive.

Visit a community giving tree and choose a child in need to gift to this holiday season - enlist your child in the shopping and wrapping.

If your child has upset a friend or family member, work with them to create a drawing or a simple letter as an apology.

Plan a family trip to a favorite outdoor venue, preferably in nature, but anywhere outdoors. While there, take some time to sit quietly with your child. Close your eyes and take deep breaths together. Ask them to check in with their bodies to see how they feel when they relax in a favorite outdoor space.

Daydream together. Encourage your child's imagination to run wild on what they could accomplish or where they'd like to go. Join in on the fun with your own ideas. Write down the story or draw it out together.

Go to the library and choose some books where the characters live in places much different than your family. As you read, imagine together what it would be like to be in the book in that place.

Practice saying NO with your child in a proactive way. Talk with them about what they can say and do if someone is doing something they don't like or makes them uncomfortable. Role play some scenarios out to help your child practice the words and become comfortable speaking up for themselves.

Create a list with your child of things that make your child happy, especially if they are feeling sad or angry, or other big hard feelings. What can they do to feel better? Practice using that list when they are upset and encourage them to choose something from the list on their own to help them feel better.

Create a "calm down corner" in your house where your child knows they can go and decompress if they need to. Make it cozy with a bean bag or big pillow, a fuzzy blanket, and a few quiet activities they can do to take a self-directed break.

Put a jar on the kitchen table or counter, with a notepad and pen beside it. Every day help your child write down something they are thankful for. Read them all on Thanksgiving or another special day.
Choose five people in your child's life who are really important to them (family, neighbors, teachers, etc.). Help your child write a note or draw a picture for each person, letting them know how special they are.
Do you have more ideas of your own? Add them to the list and keep doing what you're doing to raise great little humans!
 

About the Author
Colleen Brunetti grew up in the rolling green hills of Vermont, where she spent much of her time devouring books. That love of literacy led to a career as a teacher, and later an author. Today she spends her time with her husband, chasing their two kids and various fur balls, and dreaming up future publications. Share a Little Kindness is Colleen's third children's book, and first self-illustrated project.