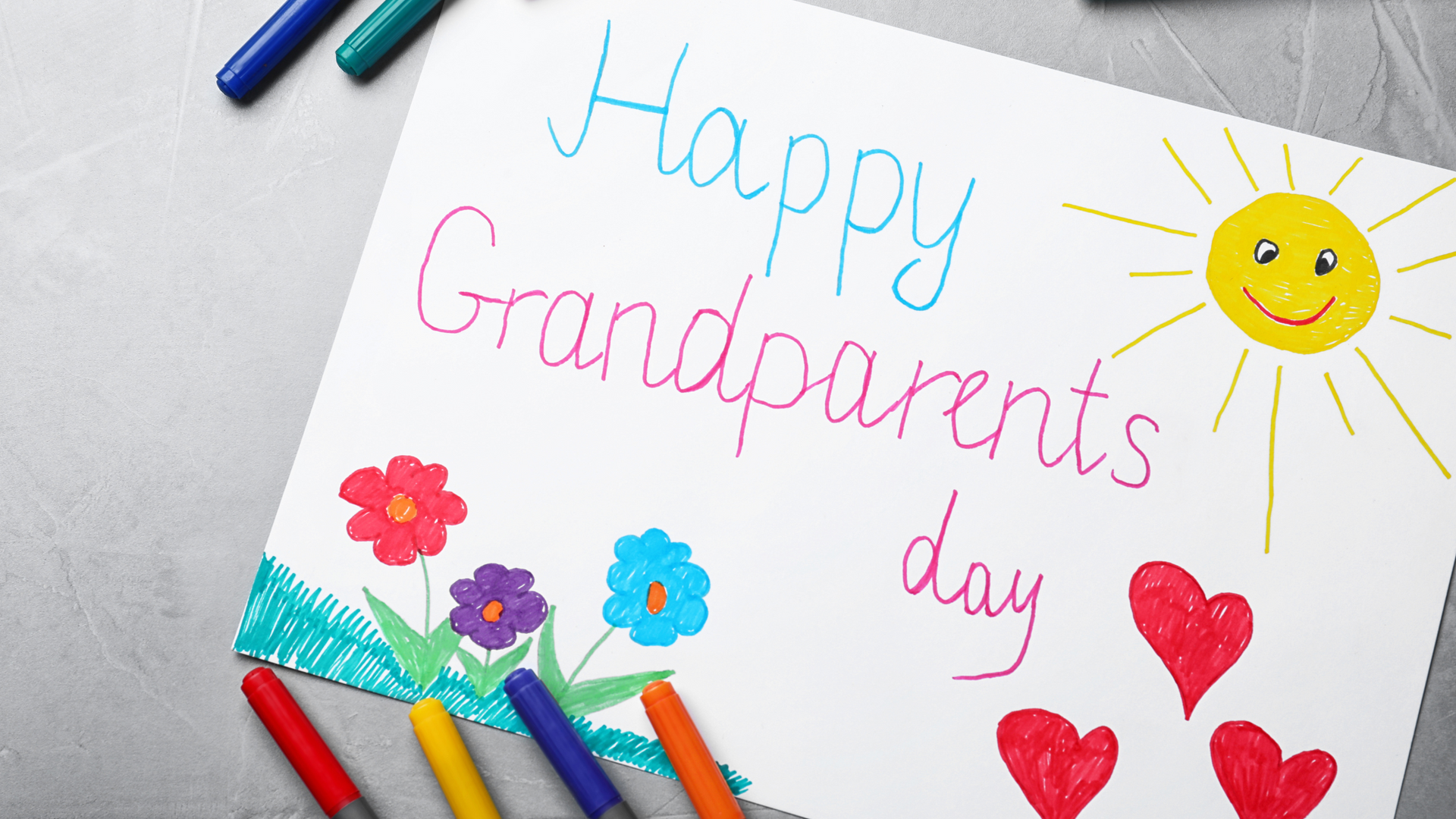 8 Easy and Fun Ways to Celebrate Grandparents Day
Grandparents Day is a perfect day to celebrate the special relationship between grandparents and their grandchildren. It's celebrated annually the first Sunday after Labor Day. This year it falls on September 10.
Although this holiday has been around since the 1970's, you might be celebrating it for the first time. We've pulled together some fun and easy ways for kids to let their grandparents know just how much they cherish their relationship.
1. Have your kids draw a picture or make a handmade card. Check out this cute Hug Necklace Craft that grandparents would be sure to love receiving all year round. Make it one of a kind by cutting the construction paper into any shape they want – a heart, a star, a circle, etc. and tracing their little handprint on the back. 
2. If you have older children, they can handwrite a note and drop it in the mail. Suggest they include questions like "What hobbies did you love when you were a kid?" or "Where is your favorite place you have ever visited?" and encourage their grandparents to reply. It could be the beginning of an exciting pen-pal experience for them both! 
3. Create a photo book or print photos to make a scrapbook of fun memories kids have of their grandparents. In the digital age we live in, kids love seeing printed photos and reliving their memories. Have grandparents that live close by? Invite them over for a scrapbook morning and let everyone get in the photo scrapbooking fun. 
4. Does your grandparent have a favorite activity or hobby? Set aside some time for your child to do it with them. They can go on a picnic, play a game or get outside in nature together. If you don't live close by, check out Playdatebox for creative ways grandparents can connect both in person and virtually through themed playdates.
5. Have a classic movie night where your child's grandparent selects a movie they loved to watch growing up. Pop some popcorn and snuggle up for a nice dose of nostalgia.
6. Help your child make their grandparent's favorite meal or treat. Is there a special recipe in the family? Have the grandparent over to make it with your child. This is a great way to pass down a family tradition to the next generation and get a yummy treat - win, win!
7. There's nothing better than sharing a good book together. We have some great grandparent-themed book choices in our Grandparents Collection that are sure to become family favorites. Do you have little readers eager to show off their reading skills? What could be more precious than their little voice captured forever? Let them narrate and send a MakeMomentos keepsake e-book to their grandparent.
8. Don't underestimate the power of a phone or video call. Research has confirmed time and again just how powerful the sound of someone's voice is – it strengthens connections and impacts emotions and brain activity. However, we all know that wiggly kids might not want to sit still for long for a chat, and that's okay! Here are some great pointers for successful video chats with little ones like playing games together and letting kids take the lead.
What does your family do to celebrate Grandparents Day? We'd love to hear about your family traditions and celebrations in the comments!