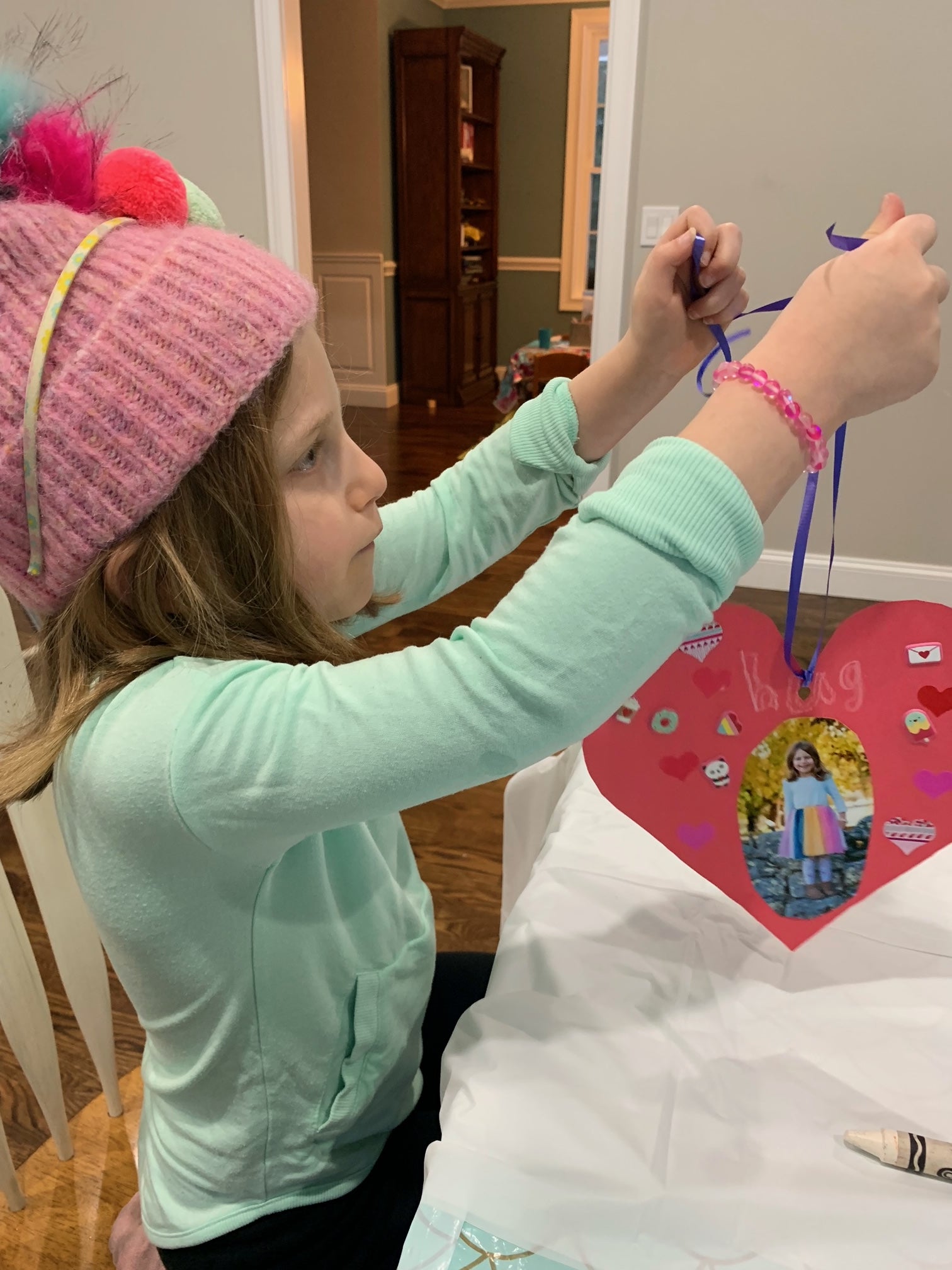 Send a Cuddle This Valentine's Day
In a hectic and stressful world, cuddling with your kids and grandkids is an easy yet meaningful way to make their lives a little better - and yours! A simple hug can reduce stress, increase bonding and let someone know how much you care.
Send your love across the miles or across town this Valentine's Day by narrating your own e-book version of The Cuddle Book.
Kids are sure to enjoy the adorable, hand-painted illustrations, rhymes and humor as the story unfolds with the sound of your voice. It only takes a few minutes to record, but you're creating a memory that will last a lifetime.
And here's an extra activity for the craft-lovers out there . . .
Hug Necklace Craft
Supplies:
Construction paper

Scissors

Single-hole punch

String (any kind of string or ribbon will work).
Optional items for decorating:
Stickers

Photo of your child(ren)

Paint

Crayons

Beads
Instructions:
Fold 1 piece of construction paper in half.

Draw the shape of half of a heart along the folded edge of the paper.

Keep the paper folded in half and cut out the half heart shape.

Open your cutout, and you'll have the shape of a full heart.

Punch a hole in the heart.

Thread your string or ribbon through the hole and tie the string off.

Decorate your heart any way you like!

Give or mail your hug necklace to someone you love.
Ideas to make your heart extra special:
❤️ Add a photo of your child(ren)
❤️ Add your child's handprints
❤️ Decorate with stickers, pom-poms, paint or any craft items you have at home.
❤️ Add beads onto the necklace string.
❤️ Kids can practice writing their names.
❤️ Older kids can write "hug" or their own special message.