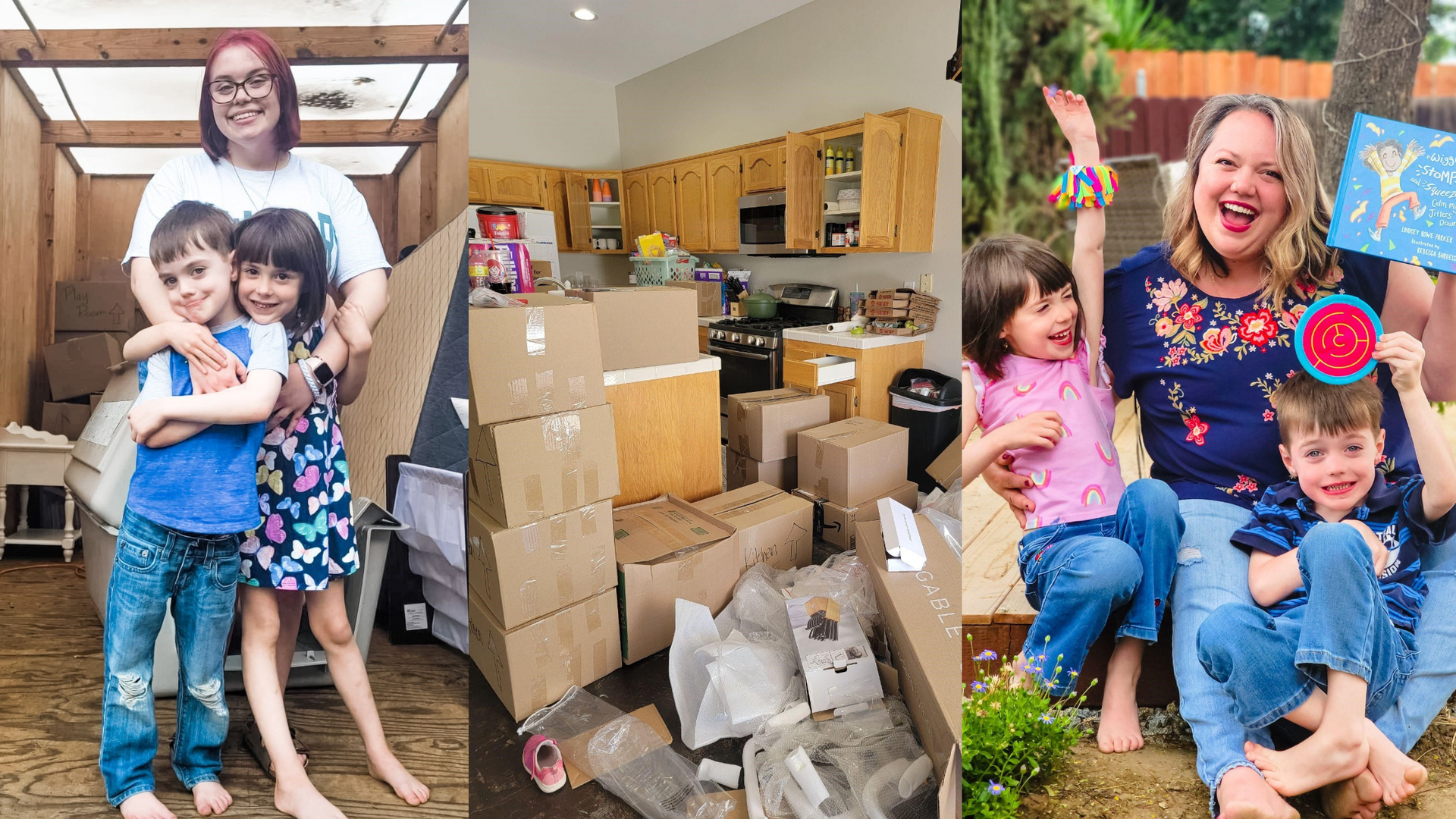 Little Moments Create Big Memories
I'm sitting surrounded by boxes of everything we own. We moved across the country, took the kids away from everything they knew, and played roulette with our jobs and financial stability. I made my East Coast husband trek out toward the West and we settled in California.
There were times as we were going through this process of months of upheaval that I questioned my sanity. Moving is not for the faint of heart. If you know, you know.
There is only one reason we did this—to be closer to family.
 A dream job led me from California to Virginia when I was young and single. My family was excited for me to pursue my dreams but devastated to see me move so far away. I assured them I'd be back. Then I met a man, fell in love, got married, and had some kids—and a decade flew by.
I became a mother 3,000 miles away from my mother. We went through a pandemic 3,000 miles away from my parents. My sister went through chemo 3,000 miles away. My siblings learned to drive, graduated high school and got married 3,000 miles away.
We were fortunate to have my husband's family near us which helped make me feel those warm fuzzies, and we made wonderful friends that became like our family. But something was missing for me.
Those little moments we share that make up the big moments in life. Cooking dinner together at your parent's house on a random Sunday, having family over to bake cookies, your auntie taking the kids to the park or hearing a story read in Grandma's voice before bed.
One of the things I bugged my parents and in-laws to do while my kids were really small was to record themselves reading books. It was quite the process to get them done, but we got a handful of videos that we cherished and listened to over and over.
Now, we have Make Momentos to make it so much easier to create these special little moments—and those little moments create memories that stay with you.
We are closer now geographically to my family, but life is still fast, busy and unpredictable. Those little moments sometimes flash by. But I have found that capturing them helps to slow us down a bit. Revisit them. Relive and relish in the sweetness.
Life takes us to many places and down many paths. Sometimes that is far from those we love. Sometimes they are right down the street. Sometimes family is those you were born with, and sometimes they are who you choose to love and make a life with.
Whatever that experience is for you, you can still capture and share those little moments with those you love. Even from 3,000 miles away.
About the Author
Lindsey Rowe Parker is a mom at the tail-end of toddlerhood, embracing the next phase of parenting while learning to navigate and advocate for her autistic daughter. With a recent adult diagnosis of ADHD, and a new deeper understanding of her own sensory experiences, she has begun to delve into the neurodiversity community learning all she can from neurodivergent voices. 
She is the author of the award-winning book about sensory differences, Wiggles, Stomps and Squeezes Calm My Jitters Down and she hopes it connects with everyone who has felt the need for a wiggle, stomp or squeeze! The book is illustrated by autistic author Rebecca Burgess.
Visit her at wigglesstompsandsqueezes.com and connect with her on social media at: