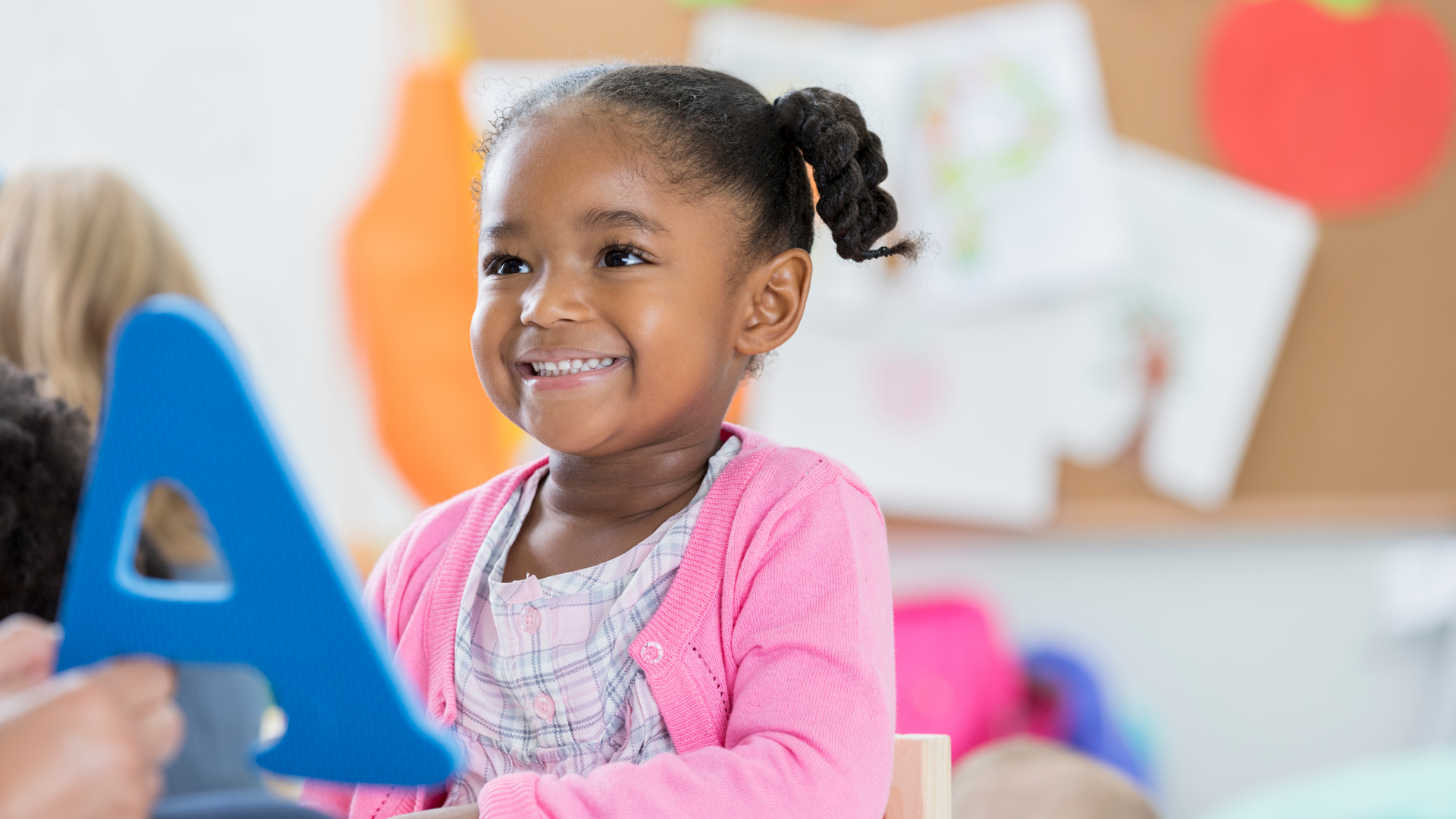 Learn a Million Words Before Kindergarten
Chances are, if you have small children you've heard about the theory regarding "the million word gap" and how it's crucial to instill healthy reading habits into children even from a very young age.
If you're not familiar with this theory, I'll spell it out for you: studies say that by kindergarten there's a more than 1 million word difference between kids who are read to often and kids who aren't read to much at all.
There have been various studies done on this theory, and some of them have been debated. But regardless of your feelings on the studies, I think we can all agree reading to our kids has huge advantages.
Now a million different words before the age of 5 might seem like a lot—but have no fear! That's where books come in. On average, a picture book is about 300 words, give or take. If we're looking at picture books alone, all parents, guardians and family members would have to do is read five books a day to their children. Just five!
The best way to do this is to read a mixture of books. All-time-favorites are great; but it's good to read books with characters or topics that you wouldn't usually discuss on an everyday basis.
Most of the words we use in our daily conversations that children overhear are different from words they would hear in a picture book. Take a picture book about pirates or an outer space adventure, for example.
Now, it's no secret that a child's attention is hard to keep. Those little minds like to wander. To keep kids engaged in what they're reading, it's always great to ask them questions throughout the book.
To get their creative juices flowing, often times, the best questions are open-ended ones.
"What do you think happens next?"
"How did that make you feel?"
"What would you have done differently?"
"Why was that your favorite part?"
Questions like these can increase understanding and comprehension, and help them express feelings—all while learning a "million words" before they're 5 years old. It's also a great way to bond with your child.
Often times, we think our kids are too young to have "real" conversations with us. But that's not true! Teaching them and engaging them in thought-provoking ideas can really expand their understanding of things.
For some parents, it can be hard to find the time to read aloud. In my home, my husband and I made it a part of our bedtime routine for the kids. We quickly found that reading to them every night, whether the book was on a tablet or in their hands, had many more benefits than just learning new words.
Our daughter began telling us stories of her own. With every original story my daughter created, she was coming up with plot, characters and even location setting.
Introducing your children to literature and allowing them to be the storytellers has a world of benefits, including driving their creativity, boosting their listening and language skills, and it even helps to build their confidence.
If you take away anything from this blog post I hope it's this: reading with your children can make the small moments into some pretty big ones. Give them the tools—and words—they need to succeed in their lives and in school. When you're raising a reader, you're raising a brilliant child whose imagination can take them anywhere they want to go in life.
About the Author
Lindsay Gizicki graduated from Central Michigan University and pursued her passion for journalism. She is currently the editor of an architecture magazine based in Troy, Mich. and writes for publications all across the country. Lindsay is an avid book lover and the Michigan-representative for The Book Fairies Worldwide, leaving hidden books for potential readers all around the state. She's also a frequent contributor for Detroit Mom. In her spare time she fishes Lake St. Clair with her husband, Cyle, and speaks nonsense with her 4-year-old daughter, Harper, and her 2-year-old son, Henry. Her debut children's book, To the Moon and Back, launched in February 2022, and her second book, The Pirate Doctor, arrived in September 2022.