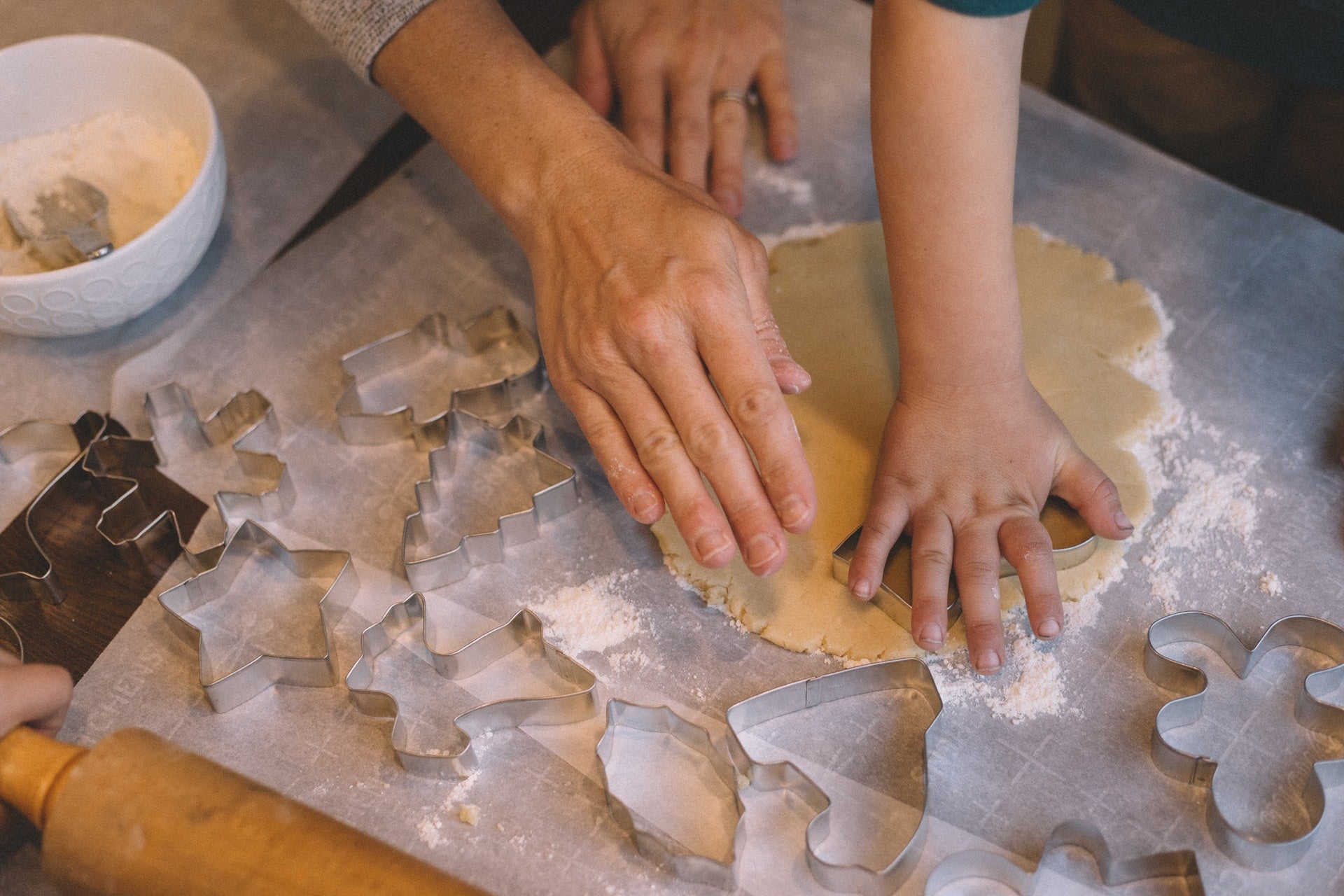 Childhood Memories of Christmas Traditions
This post is written by award-winning author Susan Marie Chapman, author of the Grumpy the Iguana series.
Today's Traditions are like ancestral imprints that are handed down through the generations. Traditions create memories that bond families together. I am someone's daughter, granddaughter, mother and grandmother and so I have quite a few traditions to choose from. My mother was born in Ireland and had so many beautiful stories to tell and ways of celebrating each holiday.  My dad is American and his traditions are very different from my mother's.
Traditions can be tremendously impactful to a child when that child is told that his or her great-grandmother had a custom or belief that has been handed down through the years and is now theirs to carry on. It instills honor and also gives child a sense of pride in carrying out that wonderful tradition together with their own families.
My mom and dad were very much into tradition and although they did not have much money, they tried to make each Christmas the best one ever. We always had a real tree that we cut down ourselves and it was usually massive, wide and tall. We lived on a farm, after all, with big rooms and a potbellied stove, so it made sense. The smell of the pine tree is one of my favorite scents to this day and brings back all the childhood memories.
The entire family helped to decorate the tree with lights, tinsel, popcorn and cranberries, and antique Christmas ornaments. We baked sugar cookies and decorated them with frosting, that we also made from scratch. We added food coloring to our butter cream frosting in Christmas colors of green and red and ice blue. In fact, we never ate anything that came from a box. We bought our turkey from the turkey lady that lived down the street. We had plenty of vegetables that we grew and harvested from our very own garden, and apple pies were made with apples from our apple trees.
Before enjoying any of this amazing food, all 10 of us would pile into the old station wagon that had three seats, and head to church. My sisters and I sang in the choir while my brothers were altar boys.
The Christmas lights lit up the entire inside of the church. There were poinsettias and Douglas fir branches everywhere surrounding the baby Jesus and the nativity scene. It was the most beautiful feeling to be there inside the church at that very moment. I was not thinking about food or what I was going to do after church was over. I was filled with happiness and joy. People were singing Christmas songs. They were smiling and taking care of each other and expressing empathy and kindness. This was what Christmas looked like to me as a young child.
On Christmas Eve, my parents always left a glass of milk and a plate of our sugar cookies out for Santa. My mom said that by the time Santa found his way out to our house, he would be hungry and thirsty from his long journey around the world. My dad read "The Night Before Christmas" to us every Christmas Eve, before he and my mother would usher us up to bed.  Our parents told us that if we did not go to sleep that Santa would not stop by. So of course we all shut our eyes tight and then we would whisper to each other, "Are you asleep yet?"   
Fast forward to the present. The memories and traditions that we hold dear to us, stay with us as we grow up and have children of our own. This is the glue that holds families together. It is how we connect and bond to each other. The world is much different today than when I was growing up, but passing down family traditions is just as important now as it was back then. Blending your family traditions as you start a family of your own is a way of compromising and making new traditions. 
I am wishing that everyone reading this has a wonderful holiday whatever and however you spend it, please make sure to spend it with people you care about.   Life is a blessing and making others feel special, important and loved is priceless.
About the Author
Susan Marie Chapman is an award-winning Children's book author. She grew up on a farm in rural Pennsylvania as the oldest of eight children. She raised two amazing children, Michael and Avery, whom she is immensely proud of. Chapman now resides in Naples, Florida with her two "furry babies," Sugar and Cookie (two adorable Pomeranians), who are the stars of  Susan's second series: Love, Sugar & Cookie.