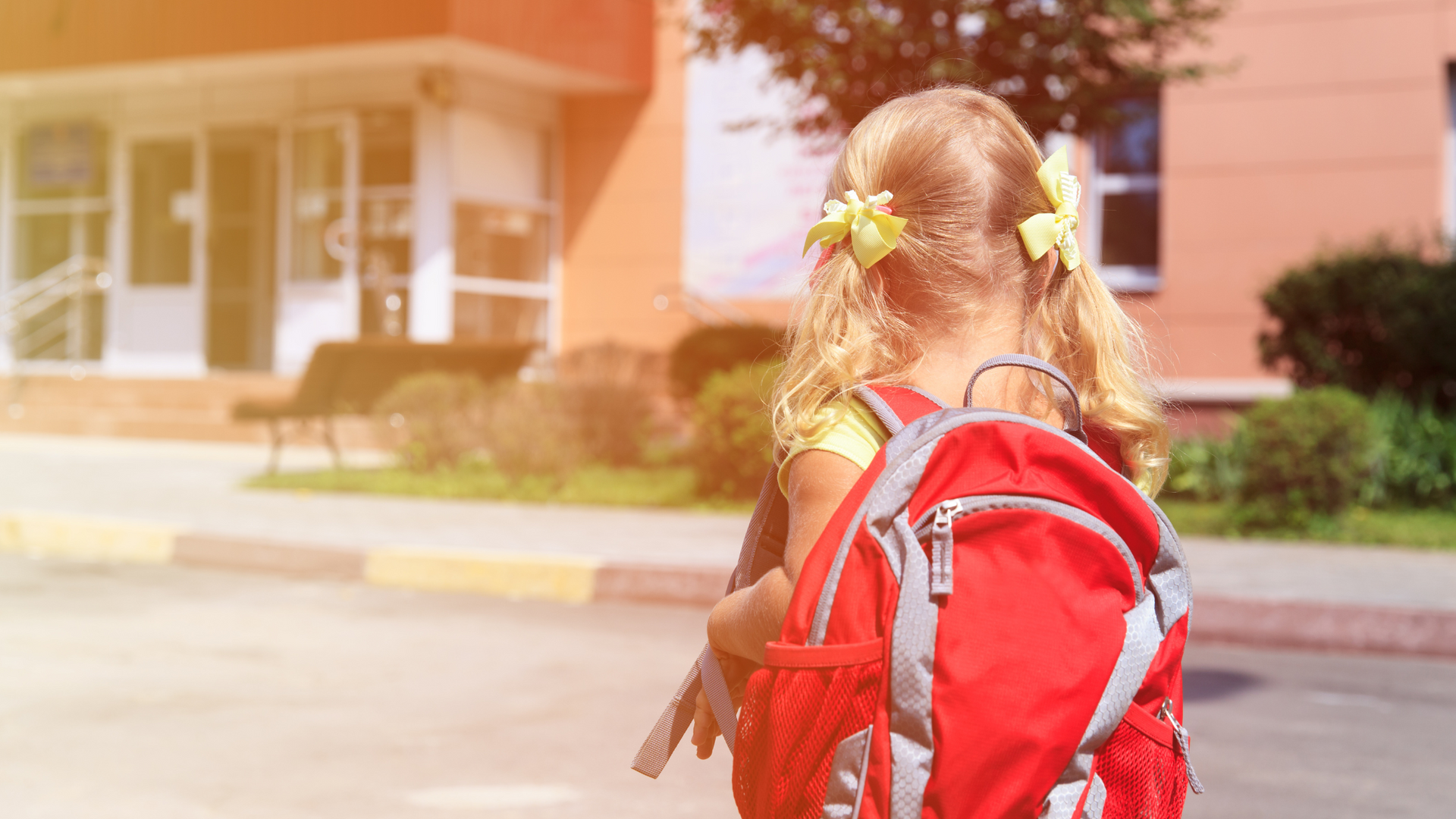 Back-to-School Read Alouds to Kick Off an Exciting New Year
A new school year is upon us and that first day of school can bring a mix of emotions. Whether your child is feeling excited, nervous or a little bit of both, the right book will help them navigate this new chapter with confidence and joy. We can use books to help calm their nerves, give them a learning challenge, teach them a positive affirmation, or simply open up the discussion about their hopes, fears and dreams for the upcoming school year.

We've gathered a few of our favorite stories to help you set your child up for success this school year and beyond!
After long, lazy summer days, getting back into the school day routine can be tough for anyone. It's especially challenging for our little learners heading off to kindergarten. Next Stop: Kindergarten reviews the basic academic and social skills expected of incoming kindergarteners, from counting and ABCs to using the bathroom and making friends.
Readers of all ages will love helping Little i and his school friends look for his dot in The Little i Who Lost His Dot. If your child is dreading the return of homework, they will enjoy going on an imaginative adventure with Lindy Loom in A Unicorn Ate My Homework.
Navigating friendships and social dynamics is a big part of the school day. Help them find the courage to be themselves with You Should, You Should. Another great choice to talk about friendships is Unicorn (and Horse) are Friends, which teaches even the youngest readers how to celebrate differences and build diverse friendships. For kids struggling with feeling left out or unnoticed, Invisible Jerry shows them that there are people out there who will see them, who will recognize their talents, and see how worthy they are.
A new school year brings lots of excitement but it can also be a stressful time as kids encounter new teachers, new friends, new routines and so much more. Help build their self-confidence with the practice of "I am" affirmation statements with the The Superstar in You!. Reassure them that nerves are normal and everyone is afraid sometimes when you read When Someone is Afraid together. Come On, Calm! is a great tool for sensory regulation as it gives step-by-step ideas for self-soothing when its readers find themselves nervous or excited. Reading A Boy, His Bear and a Bully together is a great opening to discuss bullying in a hopeful, gentle way.
If you're looking for a fun way to refresh early math and language arts skills before jumping into a busy new school year, these read alouds are great options! Count on Me 123 counts familiar everyday heroes from crossing guards to teachers. Baa's Shapes helps preschoolers practice their shapes as Baa creates them by grazing grass. With helpful examples and a cute classroom setting, The Mighty Silent e! teaches spelling and vowel sounds in a new, exciting way that is sure to engage even the most stubborn reader. The Day Punctuation Came to Town is a wonderful introduction to punctuation and the important role it plays in language.
No matter what book you choose to read together, a shared story is always a great way to calm nerves and set the tone for a fun and exciting new school year. 
We've created something extra special this back-to-school season. Offer your words of encouragement and support - and your own personal message - when you narrate and send our free back-to-school e-card!
Happy Reading!