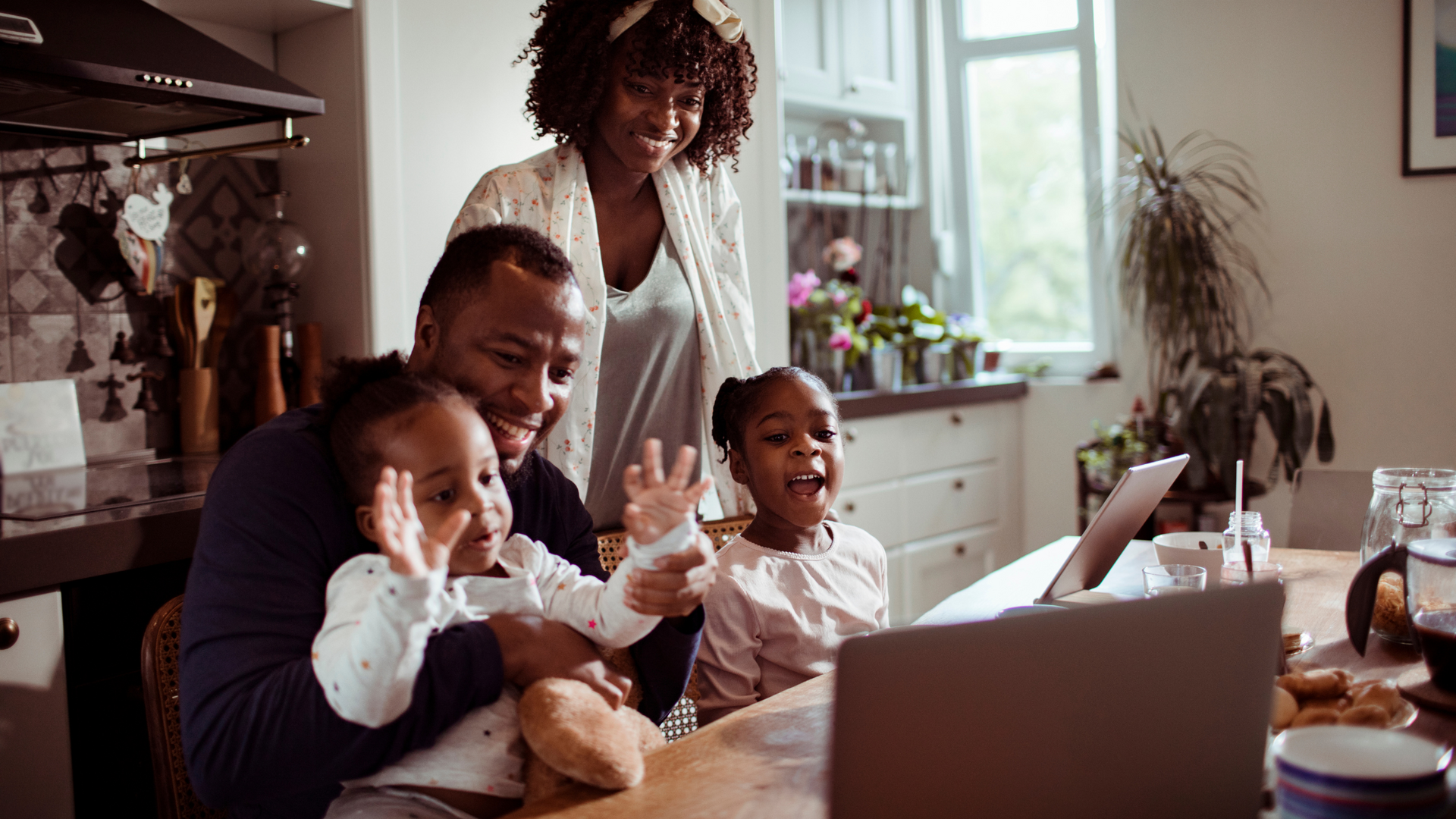 5 Ways to Stay Connected to Loved Ones Far Away
When we were dating, my husband casually mentioned that one day he'd love to live overseas. During our engagement, he told me he had the opportunity to take a job in Egypt. He gave me a few months to wrap my head around it and within six months of our wedding, we were on a plane heading to our new life in Cairo.

I had 1,001 concerns about moving overseas. How could I get around not knowing the language? What was the culture going to be like? Would I make any new friends? What would happen to my career? How could I leave my girlfriends and our Monday-night gatherings? How could I leave my family?

Once, when I was particularly upset about leaving my mom, my husband said, "You'll probably actually see her more now than you did before." With her living in Ohio and me in Maryland, we would see each other for a few days, a few times a year. But once we moved to Cairo, she would come for three-week visits, and we would also see her when we came home every year. I'm happy to say that he was right (and he likes to remind me of that frequently).
My husband and I lived overseas, in four different countries, for more than 12 years. We also had all three children while living overseas. Initially, my concerns about staying in touch were about my needs. But as a mother, they now became about establishing relationships for my children with their grandparents, aunts, uncles and cousins when we couldn't get together for weekends or every holiday gathering. Plus, being that we were moving frequently, it also became about staying in touch with newly made friends, regardless of where we moved to.
Based on our experiences, these are the top five easiest ways to stay in touch with loved ones far away that we used.
FaceTime and video chats. Using FaceTime, or any video chat option, is obviously the most immediately gratifying. Being able to see and hear them fills your heart, almost as much as being able to hug them. And for little ones, it can certainly be more engaging than a phone call. You can play games together, read a book together, listen to music, have a cup of tea or just share your day with each other in real time. It's easy and convenient and almost everyone has access to the technology.
Send a video. While real-time chats are fabulous, being able to send a quick video with news of a math test result, or sharing the flowers in bloom, is a great way to send a message that grandparents, aunts, uncles, girlfriends, parents and kids can watch over and over. Being able to hear a loved one's voice can be all you need on those days where the distance feels even greater.
Mail something. It's not as popular as e-mail and FaceTime, but dropping a postcard or letter in the mail can be so exciting for the recipient. There's a reason we still send "care packages" to military stationed overseas. It not only shows you care, but it also let's them feel the love. Postcards can be sent everywhere around the world. Let your little one practice writing and give your loved one something to hold.
Share online. One thing that I did when I first moved overseas, was start a blog. Everyone back home wanted to know the same things. First it started off as an e-mail blast, but then I moved to a free web hosting site, added pictures and was able to share all my discoveries, personal and cultural and geographic, with everyone with one quick click. Today, you can still start a blog, or create a dedicated IG site to share current photos, or a Facebook/Meta page. The options are practically endless. It makes it easy to upload silly pictures and share your experiences. And it's something you can look back on, too. As a side note, I wrote my first children's book, Nonni's Moon, while living overseas – all about staying connected through the moon. 
Make Momentos. Something like Make Momentos was not available when we were overseas, but I wish it had been. Having the technology to allow my mother to record a book that my kids could listen to every night, would have been truly magical. As a parent, I would have sent a Make Momentos gift card to every aunt, uncle, friend and cousin, and asked them all to record a special book for my kids. Every family, whether they're a military family, a State Department family, a divorced family, a third-culture family, a globally-spread-out family or just a busy traveling parent would cherish a family keepsake of a Make Momentos recording forever.
For many of us, gone are the days of living down the street from Grandma and Grandpa or playing with cousins every weekend. However, that doesn't mean we can't establish and maintain strong connections and relationships, regardless of the geographical distance. Make a small effort today, and reach out to someone you love.
About the Author
Julia Inserro is a mother of three who provide her with daily inspirations and just a few frustrations. She's traveled the world and has lived in five different countries with Egypt as one of her favorites. Julia is eternally grateful to her supportive husband and the cats who share her desk space. She has authored twelve children's books and can't see stopping anytime soon and admits that she often writes and edits while sitting in a minivan. She can be reached at www.juliainserro.com or julia@juliainserro.com.