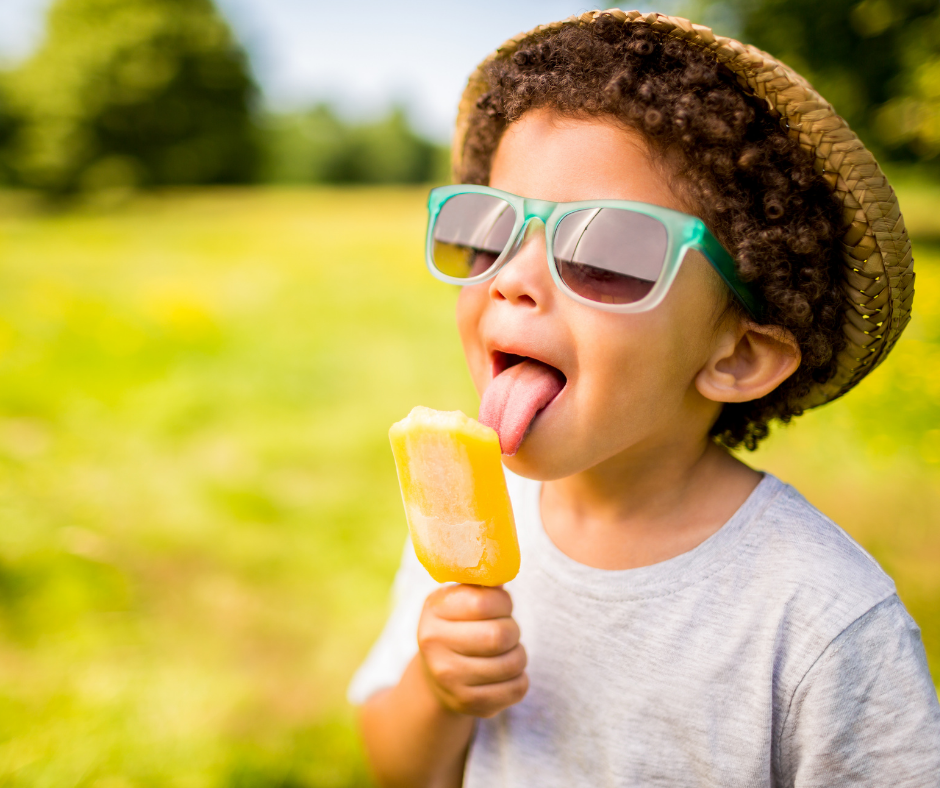 5 Tips to Encourage Summer Reading
Today's blog is written by Danielle Marietta, author of The Holly Day After.
The countdown to summer break is officially upon us. Kids across the country are already dreaming of water balloon fights, bike rides, pool parties, trips to the beach and last, but certainly not least, video games. Video games all day, every day. Meanwhile, parents and guardians are trying to wrap their heads around yet another change to the schedule. From navigating camp enrollments, summer fees and childcare, it can be daunting. Then, to add to the pressure, they are also expected to keep the education level up to par until school starts again in the fall.
There is always a slump during those few months. It's natural and to be expected. But after coming off three abnormal school years and the "typical" education standards not being met, it is so important that we actively try to continue some daily form of learning. One broad activity to focus on that covers many different subjects is reading. Studies have proven that no matter the age level, books are imperative for learning.
With toddlers, reading aloud during story time is not only a strong form of bonding, but it also ignites a child's imagination and understanding of the world. For beginning readers, this time can enhance their vocabulary, teach empathy and improve their concentration skills. With older children, books can teach them about their feelings, their hobbies and any subject that does interest them. Growing up isn't easy and books can help kids know that they are not alone in those feelings. Yes, there are other subjects to focus on, but whatever the topic, I guarantee you can find a book about it!
Here are a few tips to help you navigate a summer full of books:
Continue reading for at least 20 mins a day. If your child is old enough to read on their own, have them do it first thing in the morning. This will set the tone for the day. And if they are reading something they get into, chances are, they will read a bit longer. Scheduled reading time is also what will build a habit. If mornings don't work, try before bed. You are never too old for bedtime stories! Whatever time you choose, just keep it up and before you know it, they will be reading without you asking!

Read together. Yes, that means you! Stop what you are doing and do what you are asking them to do. Dust off that book you have been wanting to read for years and just do it. Even if your child can read on their own, reading together is a great way to connect and show your support for what you are asking them to do.

Make a day of it. Head to a local library or bookstore and let them pick a book. Yes, comics and graphic novels are perfectly acceptable. What if it has potty humor? All kids love a little bathroom joke and when they think a book is funny and, dare I say, risky? They will keep reading. And trust me, the first time you hear your kid laugh at something they just read, it will be priceless.

Try audiobooks so they can listen and follow along. This is especially helpful if your child is struggling with reading. Audiobooks will boost a child's confidence and help prepare them for reading on their own. They will begin to get familiar with words and sentence structure and improve performance overall in both reading and writing.

Reward reading goals! When your child does well on a test or gets a sports trophy, display it. Show that same excitement when your child finishes reading a book. Display it out for guests and the rest of the family to see. Or make a summer reading goal and once they reach a certain point, they can get a reward. Maybe ice cream or a new book. You can even pick books that are movies. (This is a favorite in our home.) Find a book that you all can read together and then when it's finished, movie night! These rewards don't have to be huge, but rather something that shows your child how proud you are of all they have accomplished.
Let me know if any of these tips are helpful and share some that have worked for you!
About the Author
Danielle is originally from Seattle but has been living in the DC metro area for the last 15 years. While studying journalism at Howard University, she met her husband. And although Danielle has always enjoyed writing, she did not take it seriously until she spent hours on end reading to their three children. She writes for them.
1 Comment