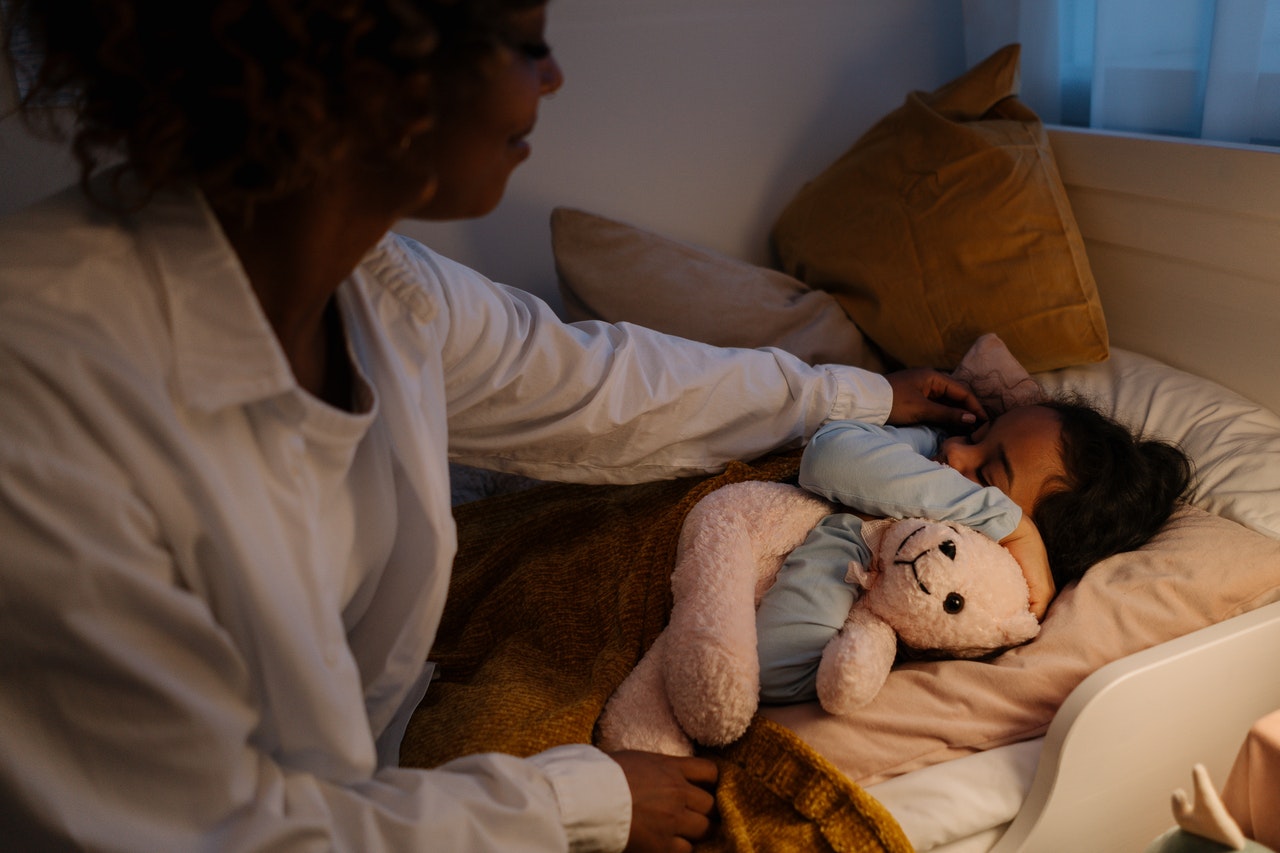 5 Tips for Faith-Filled Bedtime Routines
Today's post is written by Nancy I. Sanders, author of Bedtime with Mommy.
Bedtime. Every night it shows up again. And every night we have the opportunity to turn this regular event into a meaningful routine. If you're a family of faith, bedtime can be the perfect time to impart building blocks of faith into the lives and hearts of your children. Plus, it can also be an amazing time to plant seeds that will grow to impact your littles for a lifetime. Snuggles, hugs and cuddles along with books, prayers and the Bible can create a special bond between you and your child…and you get a chance every single night to treasure this special time together!
Tip #1 Start Tonight
It's never too early and it's definitely never too late to start making bedtime into a faith-filled routine! If you've never before been intentional about incorporating a faith-filled routine into your child's bedtime, the perfect time to start is tonight. And this isn't about feeling guilt or inadequacy as a parent, either. God's mercies are new every morning! So if you don't have time or forget to implement a faith-filled routine one night (or even a few nights in a row!) every day is a brand new day in God's kingdom, and every night is another great opportunity to make a difference in your children's hearts.
Tip #2 Target Your Children's Ages
Gear bedtime routines to the ages of your children. Playing soft Christian music in the background 10 to 20 minutes before your infant settles down to sleep helps calm her down. Two of my favorite CDs include I Love You: Songs of Love and Blessing from a Mother's Heart by Rita Baloche and Come to the Cradle by Michael Card. Read Christian books or Bible stories to babies, toddlers and preschoolers at bedtime such as my newest book, Bedtime with Mommy, that features animal mommies all over the world tucking their little ones into bed with prayers, hymns and reading a psalm. And with the Make Momentos app, you can read this book aloud to your precious little ones whether they live 5,000 miles away, next door or in your very own home. Not only does bedtime reading help build lifelong readers, it also strengthens the bond between you and your child or grandchild.
Tip #3 Pray
Pray with your children and pray for your children. Take time to pray aloud together. Give them time to pray aloud, too. If you struggle with taking time to pray, remember: it's okay to be short and sweet. Effective prayers aren't measured by their length. A simple heartfelt prayer always reaches the Father's heavenly throne room.
Tip #4 Fit Your Schedule
A faith-filled bedtime routine doesn't have to take tons of time. If you're a family whose bedtime routine already lasts an hour, hip hip hooray! It's a snap to start including Bible time, worship time and prayer. But if your bedtime routine only lasts as long as it takes to brush teeth, tug on jammies and jump into bed, no problem! Tape a sticky note to the bathroom mirror with a scripture verse to memorize while they brush. Encourage them to meditate on it while they fall asleep. Rotate in a new verse every week or so. Or listen to a favorite worship song or hymn together—just one!—while they're getting dressed, then sit at their bedside for a simple good-night prayer. 
Tip #5 Every Effort Counts 
The best thing about being intentional about adding faith-filled moments to your bedtime routine is that your efforts, no matter how small, count for eternal blessings. And remember—you're not alone! You have the heavenly Father to sustain you, Jesus Christ to empower you and the Holy Spirit to equip you along your journey. If you feel weak in this area, just ask God for His strength. And every prayer you say, every Bible verse you read, every worship song you sing and every Christian book you share will be used by the Holy Spirit in powerful ways!
About the Author
Nancy I. Sanders loves to have her grandbabies over for sleepovers with lots of snuggles, bedtime stories and prayers! Her newest padded board book, Bedtime with Mommy makes a great baby shower gift, birthday gift or sweet Christmas present to gift to your favorite littles and their Mommies. Order your Make Momentos edition today and personalize this precious book for your little ones. Nancy is the bestselling and award-winning children's author of over 100 books. Visit her website to find out more at www.nancyisanders.com.
3 Comments